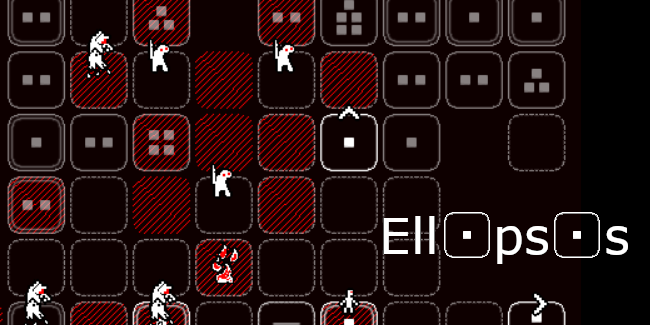 Ellipsis
Ellipsis 1.2, the "joplick" update
---
Many thank to joplick for playing the game and finding some game-breaking bugs.
Fixed in this version: pathfinding for enemies, and tile swapping algorithms that would freeze the game.
Added: small changes to the display of dangerous spaces and game messages. Added "R" to reset the game if you get stuck. Clarified intro screen a bit.
Files
Ellipsis 1.2 (jam version with bug fixes)
10 MB
Mar 14, 2019